While owning an RV can be liberating, it's also a lot of work. Having a home on wheels means that you have much more upkeep and maintenance than you would with a regular vehicle. Not only do you have to worry about mechanical issues, but you also have to pay attention to plumbing and electrical problems as well.
Fortunately, CTS RV Repair makes it easy for Fresno RV owners to keep their motorhomes and trailers in excellent condition. No matter how old or unkempt your RV is, we can help bring it back to its former glory. Find out what we can do for you below, then contact us today.
RV and Trailer Work in Fresno, CA
Motorhomes and trailers have similar internal systems, but they require specialized knowledge and expertise. At CTS RV Repair, we're well-versed in all makes and models, and our technicians can diagnose the issue quickly and reliably.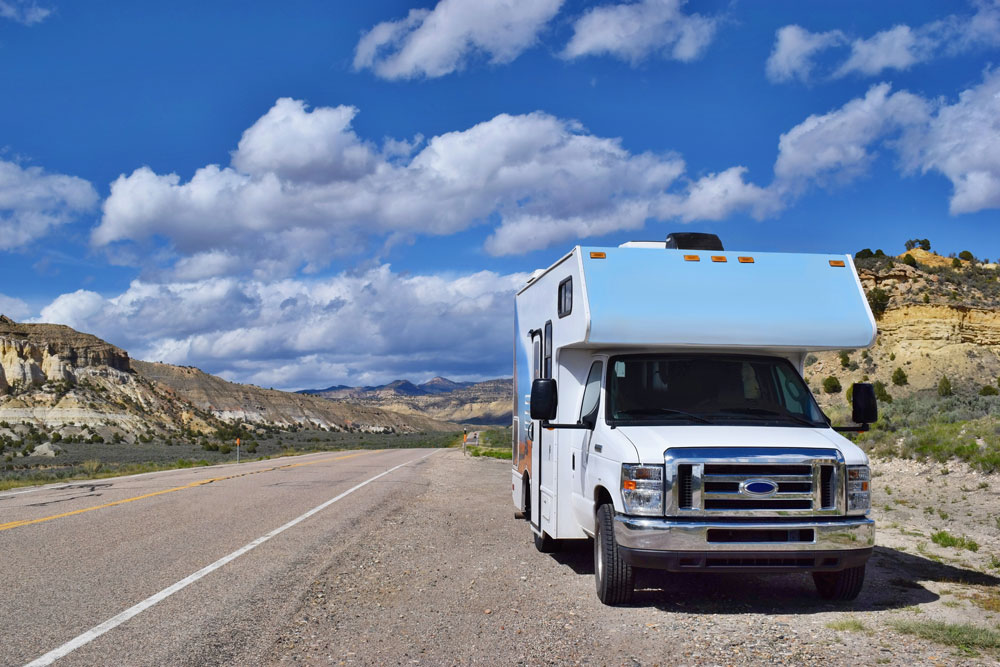 RV Services
When it comes to your RV, CTS takes care of all of your internal systems, such as air conditioning, plumbing, and refrigeration. We can also take care of repairing and restoring your RV's structure, including awnings, roofing, and even the wheels and brakes.
If you haven't taken your RV out on the road in a while, we recommend bringing it in for a pre-trip inspection. This is because your RV experiences a lot of wear and tear while out on the road. Your rig can get even more damage if you're traveling in intense heat or cold.
Our mobile home repair inspections will go through each system to ensure that you don't run into any nasty surprises on your journey. Otherwise, you could get stranded with no way of getting home.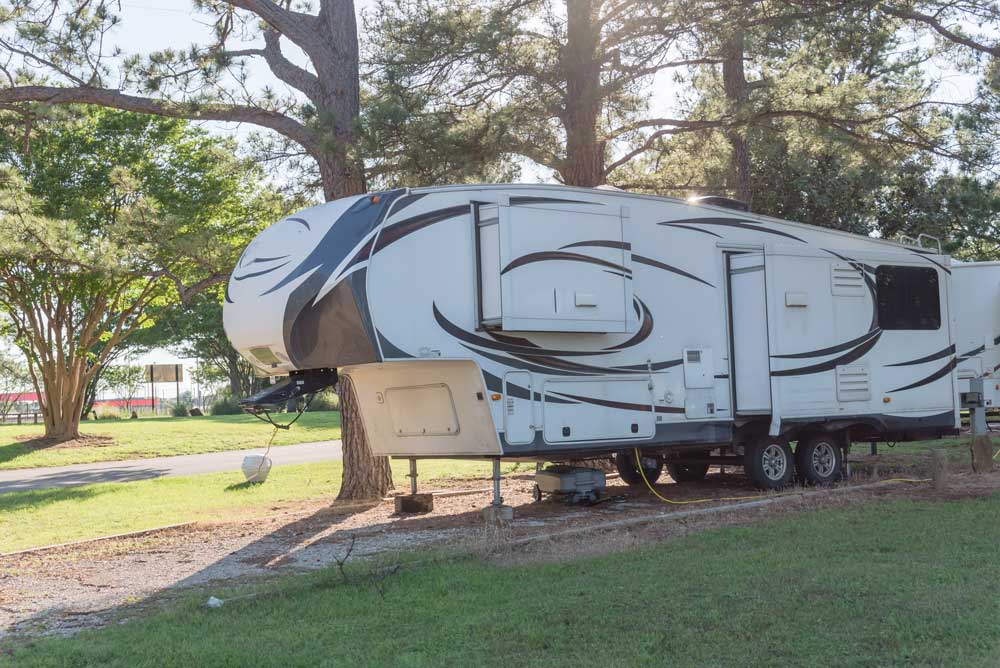 Trailer Services
From teardrop trailers to massive fifth wheels, we've seen and repaired it all. Larger trailers can have more moving components, such as slide-outs, solar-powered electricity, and motorized levelers. The more pieces you have in your RV, the more chances that something could fail. At CTS, we'll inspect every inch of your trailer.
Parts in Fresno, CA
When it comes to repairs, the best option is to get certified manufacturer parts to replace any worn or broken components. While aftermarket pieces can work in some cases, they're not as reliable. Plus, for newer RVs, using OEM parts can void your warranty and make it harder to sell in the future.
Parts for RV
At CTS RV Repair, we're one of the largest RV specialists in the area. Fresno, CA residents can take advantage of our extensive network of suppliers and manufacturers to ensure that they get the right part quickly. Since we work with so many high-end providers, we can get your RV fixed and ready to go in less time than you might think.
Another advantage of our extensive reach is that we can find specialty and rare parts for your RV. So, whether your motorhome has been discontinued or the piece is more than 30 years old, we can find it. If we can't locate the part, no one can!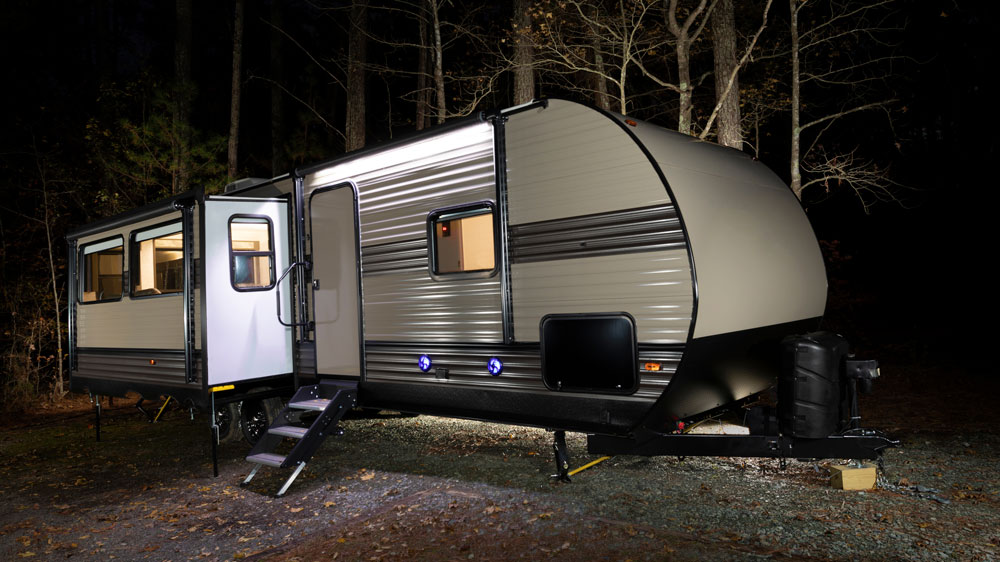 RV Solar Panels
One of the primary selling points of RVing is the ability to be "off the grid." Solar panels allow you to stay almost anywhere without missing the creature comforts of home. Don't worry about shore power or paying lot fees. With the right panels, boondocking is much more convenient.
At CTS RV Repair, we can help you out in one of two ways.
First, we can assess your solar power needs and hook you up with a DIY kit that you can install yourself. We offer temporary or semi-permanent setups, so you can use the one that works best for your rig.
Second, we can install solar panels for you. This option ensures that everything is hooked up correctly and that you don't overload or damage your RV's electrical system.
Do You Need Professional Repair Services in Fresno, CA?
Maintaining your RV can be a lot of work if you try to do it yourself. Instead, let us take care of your motorhome or trailer so that you can get back on the road sooner. Even the handiest of RVers will encounter a problem they can't fix, so when that happens, be sure to give us a call. Also, if you're ready to upgrade your rig with solar power, we'll be your best resource.
RV FAQS
We've been in this business a long time, and we've helped countless RVers with their rigs. Here are some commonly asked questions that you may have.
How much will my repair cost?
At CTS RV Repair, we can handle jobs of any size. However, until we see and inspect your RV, it's hard to provide an accurate estimate. So, when calling us, be sure to provide as many details as possible. In some cases, minor problems could indicate larger issues, so it's crucial to get a comprehensive on-site assessment.
Do you do engine repair?
Unfortunately, we don't. We can take care of any problem inside and outside your RV, but you'll have to take your motorhome to a certified mechanic if the engine fails.
Do you offer storage, or can you recommend a facility?
Yes, we can store your RV! Storing with us is much better than keeping your RV in the driveway or on the street. Our lot is massive, and under constant surveillance, so you can feel confident that your rig is safe and sound, day and night. We offer short and
long-term storage
to fit your needs as well.
[the_ad id="483″]