You're going to spend a lot of time in your RV as you travel across the country. Finding RV maintenance in Clovis, CA that you can count on is critical. At CTS RV Repair, we have over 30 years of experience. Our honest and well-trained professionals can help you with repairs, parts, and so much more. Contact us to learn more.
RV and Trailer Work
There's nothing worse than finding out that there's a problem with your RV. Depending on what kind of RV you have, there may be an issue with the air conditioning, the electric hookup, or even the trailer itself.
While you might try the DIY approach at first, you can't stay off the road forever. At CTS RV Repair, we offer a fast and affordable RV maintenance service in Clovis, CA. We have a reputation for going above and beyond. We know that RVs are designed to spend a significant amount of time on the road – and after so many miles, they need to be serviced.
We like to tell our customers that if we can't fix it, no one can. With the parts and expertise that we offer, your RV or trailer will be in good hands.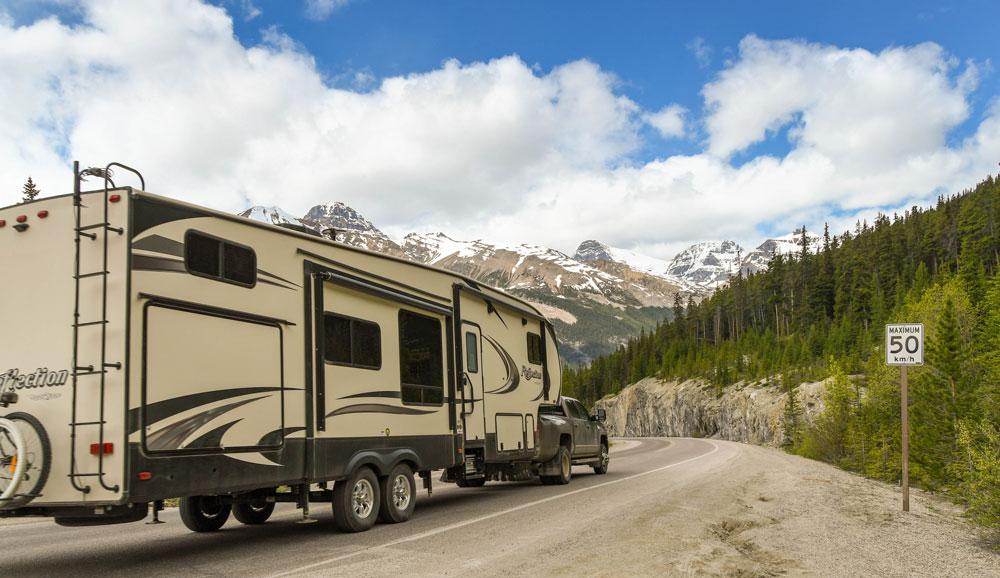 RV Services
RVs come in all sizes – motorhomes, toy haulers, fifth wheelers, and more. If you're encountering a problem in Clovis, you need to know that it can be fixed. We've got the experience needed so that you can get your RV back onto the road.
We're familiar with all of the top brands and models. We've also worked with some of the most common problems. We'll be able to diagnose problems that pertain to air conditioning, refrigeration, plumbing, LP systems, and more in no time.
Of course, it's not always about mechanical work. You might have an issue with roofing, awnings, or even a small appliance. Our expert technicians have worked with almost every issue out there. Let us take a look so that we can conduct the necessary mobile home repairs – or sell you the parts so that you can take the DIY approach.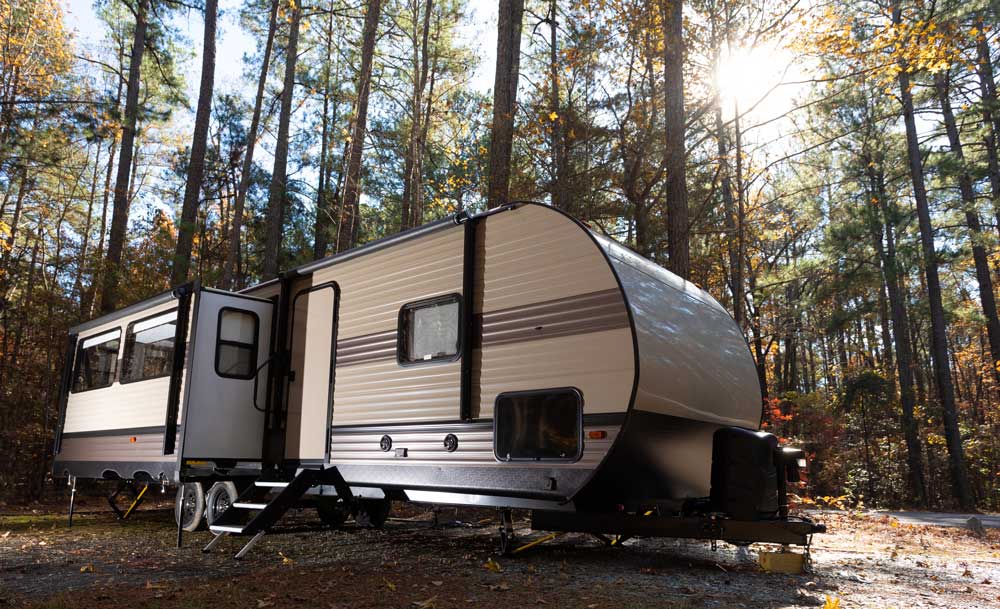 Trailer Services
What's going on with your trailer? There may be a problem with the hitch, with the wheels, or with something else. We can perform the vehicles in Clovis as well as virtually. It ensures that you get the help that you need wherever you might be.
Particularly with trailers, we can provide pre-travel inspections. It makes it easier to confirm that everything is working properly so that you don't encounter problems on the road or at a campsite.
Once you're at a campsite, you want to trust that your trailer pops open and works as it is intended. With a bit of help from us, we can complete the repair services necessary. You can relax and have a good time because we'll get everything working the way that it should.
Parts in Clovis, CA
Finding parts for your RV or trailer in Clovis, CA ensures you can make the most out of your RV. There's no need to shop all over California when you need to make a repair or expand your adventures.
It can be overwhelming to look for parts. The "one size fits all" approach doesn't always work, especially when it comes to RVs. Our experienced professionals can answer your questions and help you find the right parts that you need.
We'll help you get the parts for a repair, to add a trailer to your RV, and even outfit your RV with some of the latest parts and accessories.
Parts for RV
Finding parts for your RV in Clovis, CA doesn't have to be a challenge. We can help you diagnose a problem and tell you which parts are needed to complete the repair. If we don't have the part, we have a network of suppliers to help you find the part. Even specialty parts can be found quickly to help you make your repairs and get your RV running and road-worthy once again.
Repairs and customizations are much easier when you have us helping you find the parts for your RV, camper, or mobile home.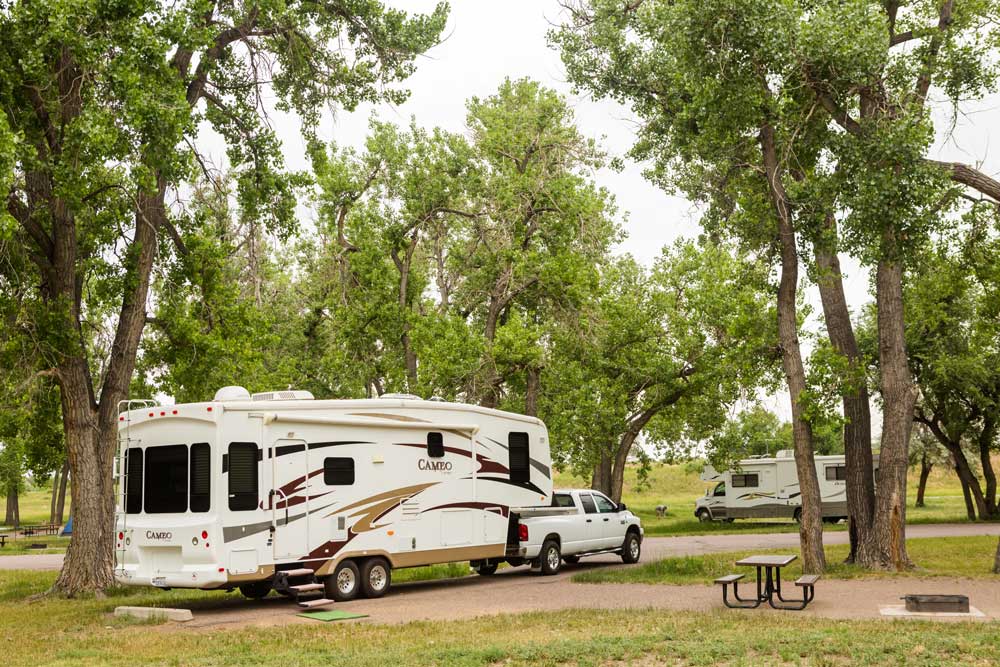 RV Solar Panels
Did you know that one of the easiest ways to power your RV when you're at a campsite is to rely on solar panels? It allows you to camp off the grid, whether a local park has a hookup or not. Particularly when you want to charge your electronics or power up a variety of appliances, you'll love having solar power.
We have an array of solar installation kits for you to consider in Clovis. Whether you need a 190-watt system for a power-up or a 570-watt system for a full-size RV, you can find them at CTS RV repair.
Do you need professional repair services in Clovis, CA?
Seeking RV maintenance services in Clovis, California has never been easier. We're a premier provider of services for your RV, whether it's a Class A motorhome, a pop-up trailer, or anything in between. We offer comprehensive repairs of all sizes to ensure you get back on the road as quickly as possible. Contact us at CTS RV Repair now to learn more about how we can help.
RV FAQS
At CTS RV Repair, we're here to answer some of the most commonly asked questions about our services in Clovis, CA. If you don't see your question, contact us directly.
How much will my repair cost?
Repair costs can vary dramatically. To obtain a custom quote, contact us directly.
Do you do engine repair?
We perform a wide array of repairs with the exception of engine service.
Do you offer storage, or can you recommend a facility?
Yes! We offer a safe and secure
storage facility
for your RV. We can also store mobile homes and boats if you don't have room for them on your residential property. We offer facilities that will accommodate an RV of any size – and we have affordable rates, too.
[the_ad id="455″]